Captain's Blog
Critter Notices
Space Travel for SF Writers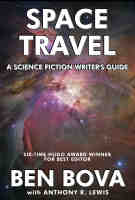 Hot off the presses from ReAnimus Press! Space Travel - A Science Fiction Writer's Guide— An indispensible tool for all SF writers that explains the science you need to help you make your fiction plausible. (Also via Amazon)
How to Write SF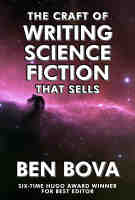 The Craft of Writing Science Fiction that Sells by Ben Bova, best-selling author and six-time Hugo Award winner for Best Editor. (This is one of the books your ol' Critter Captain learned from himself, and I highly recommend it.) (Also via Amazon)
Critters Server is Dying has been Replaced
See important details here in my blog. Let me know if you find anything that isn't working right. (Manuscripts are now available for this week, FYI.)
Book Recommendation
THE SIGIL TRILOGY: The universe is dying from within... "Great stuff... Really enjoyed it." — SFWA Grandmaster Michael Moorcock
Announcing ReAnimus Press
If you need help making ebooks from manuscripts or print copies—or finding great stuff to read—look no further! An ebook publisher started by your very own Critter Captain. (And with a 12% Affiliate program.) [More]
~~~
FEATURED BOOK
~~~
error_reporting (E_ALL ^ E_NOTICE); if (!$name) { $name="Critters"; $textonly=1; } ?> if (!$newspage) include("/home/httpd/html/users/critters/notices.inc") ?>
Manuscript Title Change
Manuscript title changing is done manually, so I encourage people NOT to change the title of a manuscript in any way whatsoever. But for cases of typos in the original etc., please follow the instructions on this page and use this form.
Note that this page is not for resubmitting an updated manuscript where the title hasn't changed. See the FAQ for information how to do that.
Step 1: Check the date. Title changes can't be made within two days of the Wednesday the manuscript is scheduled to be sent out.
Step 2: Submit your new manuscript as new, using the usual means (email, web form, etc.). It should have the new title you want (which is different than the old one, or you wouldn't be using this page :-). Do not mark it as a resubmission; it should appear to be a brand new queue submission.
Step 3: Fill out this form:
---
Ok! You'll hear back from the Critter Captain when he's made the change. Might be a few days, even as long as a week. (Name changes aren't high priorities since they only need to be done before the manuscript is sent out.) error_reporting (E_ALL ^ E_NOTICE); ?>