Captain's Blog
Critter Notices
Critters Server is Dying has been Replaced
See important details here in my blog. Let me know if you find anything that isn't working right. (Manuscripts are now available for this week, FYI.)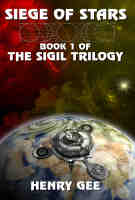 The Sigil Trilogy
If you're looking for an amazing, WOW! science fiction story, check out
THE SIGIL TRILOGY
. This is — literally —
one of the best science fiction novels I've ever read.
Space Travel for SF Writers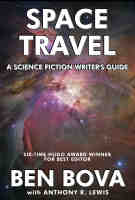 Hot off the presses from ReAnimus Press! Space Travel - A Science Fiction Writer's Guide— An indispensible tool for all SF writers that explains the science you need to help you make your fiction plausible. (Also via Amazon)
Book Recommendation
THE SIGIL TRILOGY: The universe is dying from within... "Great stuff... Really enjoyed it." — SFWA Grandmaster Michael Moorcock
Announcing ReAnimus Press
If you need help making ebooks from manuscripts or print copies—or finding great stuff to read—look no further! An ebook publisher started by your very own Critter Captain. (And with a 12% Affiliate program.) [More]
~~~
FEATURED BOOK
~~~
Who Sent What?
This is a list of what critiques have been filed "recently" (roughly within the last 30 days). If a critique you sent a while back isn't on the list, go ahead and send it again. (No harm if it ends up that it was a duplicate, eh?)
Last updated: Wed May 22 00:00:01 MDT 2013
Based on last critique filed at: Tue May 21 23:24:59 MDT 2013
This is updated daily. You may have to do a reload to get your browser to update the page.
Note that email addresses have had the @machine.name parts stripped to two characters to prevent spammers from using these addresses.
The queue (which has titles/authors to match up with the numbers) is here.
Critter ... ms#